The Logo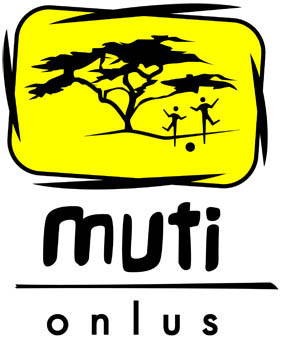 'Muti' is the acronym of Movimento Umanitario per la Tutela dell'Infanzia (Humanitarian Movement for the Children's Rights).

The term 'Muti' is derived from the word used in South Africa which identifies traditional medicine. This word derives from the Zulu word 'Umuthi' which means tree, medical plant. Many of the traditional African medicines are produced naturally – the majority being derived from plants.

The word 'Muti' signifies initiative: the will and desire to help the poor children of the world become aware of the opportunities and possibilities on offer. This opportunity is given through the game of soccer. The social medicine within the capacity of all , which has the ability to end conflicts generated through discrimination of race, sex, religious faith or culture.

The logo is a summary of the objectives of the association – the primary code of behaviour and objectives.

We chose the picture of the Acacia tree as part of our logo as it is a testament to life and the difficulty in survival. This tree is able to grow in extremely harsh African weather climates. With its tenacity and its ability to take advantage and make the most of the conditions – this tree succeeds in maintaining itself and in providing animals with nourishment from its branches. Any animal or person that decides to stop and rest under one of its branches receives shelter and protection.